See below for full class schedule.

To register or for more information,
email us at paul@paullatta.com or call 604-533-2315.

NEW Classes Starting November 2020!
The following new classes being offered begin November 19th and are for 5 weeks! They are offered through Kerrisdale Community Centre (www.kerrisdalecc.com).
See below for information on how to register for these classes through the community centre.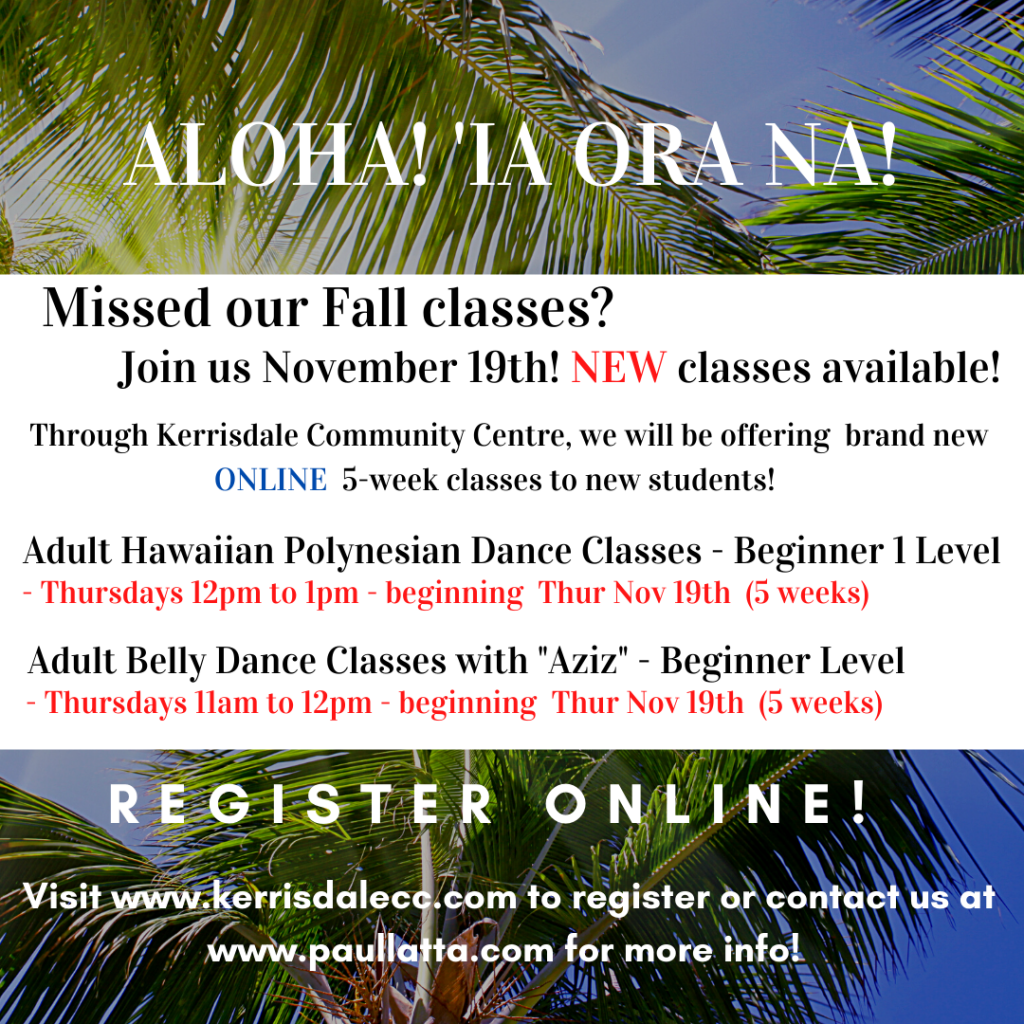 Ongoing classes currently in session:
(A new session will begin January 2021 - stay tuned!)