Interested in learning polynesian dance this summer? We have you covered! Classes are offered ONLINE for your convenience and can be done as a private lesson, workshop, or you can join our 4-week group session (with a level for everyone, from beginner to advanced!) starting Wednesday July 8th, 2020! See below for schedule!
To register for summer classes, please contact us directly:
Email: paul@paullatta.com or by phone at 604-533-2315.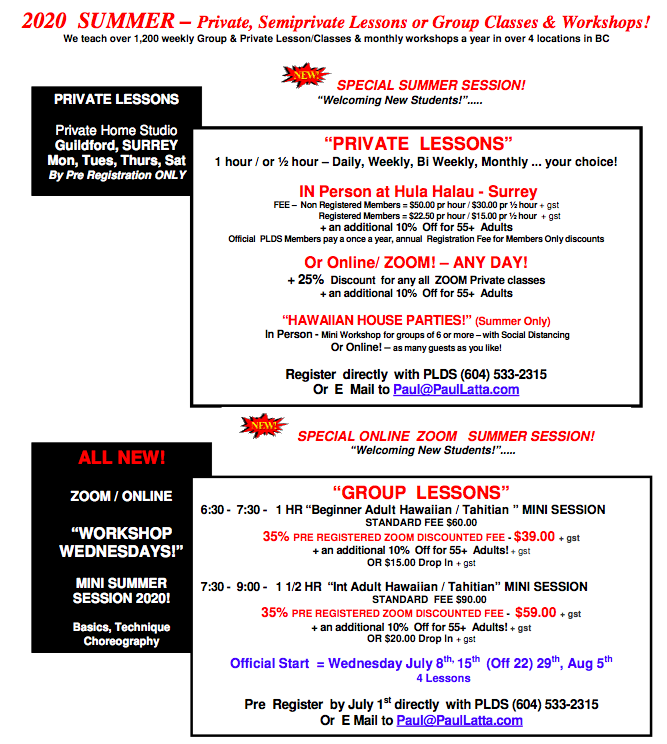 Please note: Any requests for in-person lessons this summer will be considered at the sole discretion of Kumu Hula Paul. They will be assessed on a case by case basis, as we take into account the ongoing COVID-19 pandemic in order to ensure the safety of the dancer and teacher at all times.